TartanJourney - Responsive Website
Responsive website design to guide incoming international students to Carnegie Mellon University through the visa process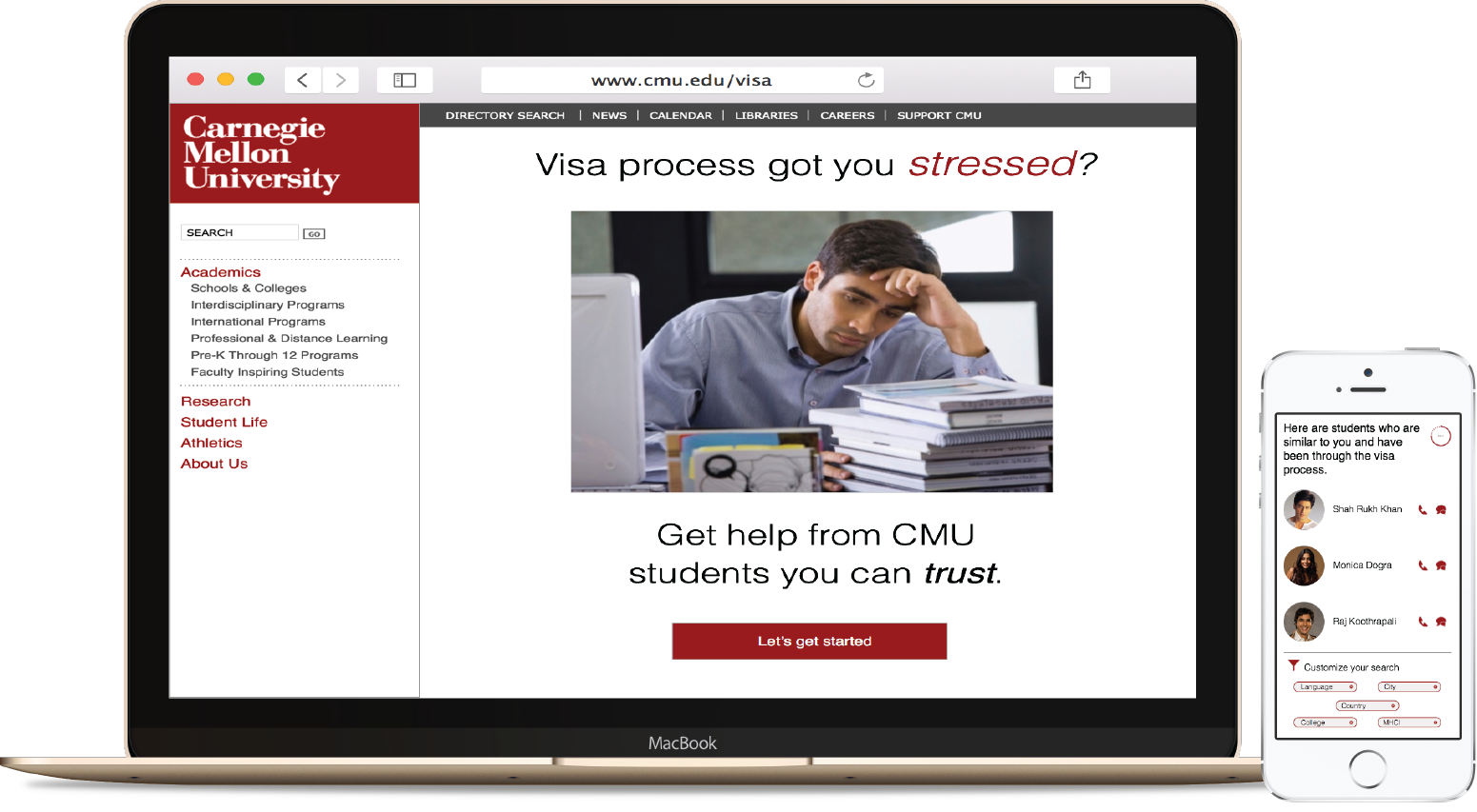 Interviews
We used guerrilla methods to recruit 4 people for initial interviews to collect their stories of their journey to CMU, the joys and trials during that process. We used directed storytelling to get information from the interviews.
Customer Journey Map of the present
Using the information we gathered from the interviews we made a consolidated customer journey map of the present journey of a user from their home to CMU. We did this to discover the current state of that world, the breakdowns it had and the opportunities it presented.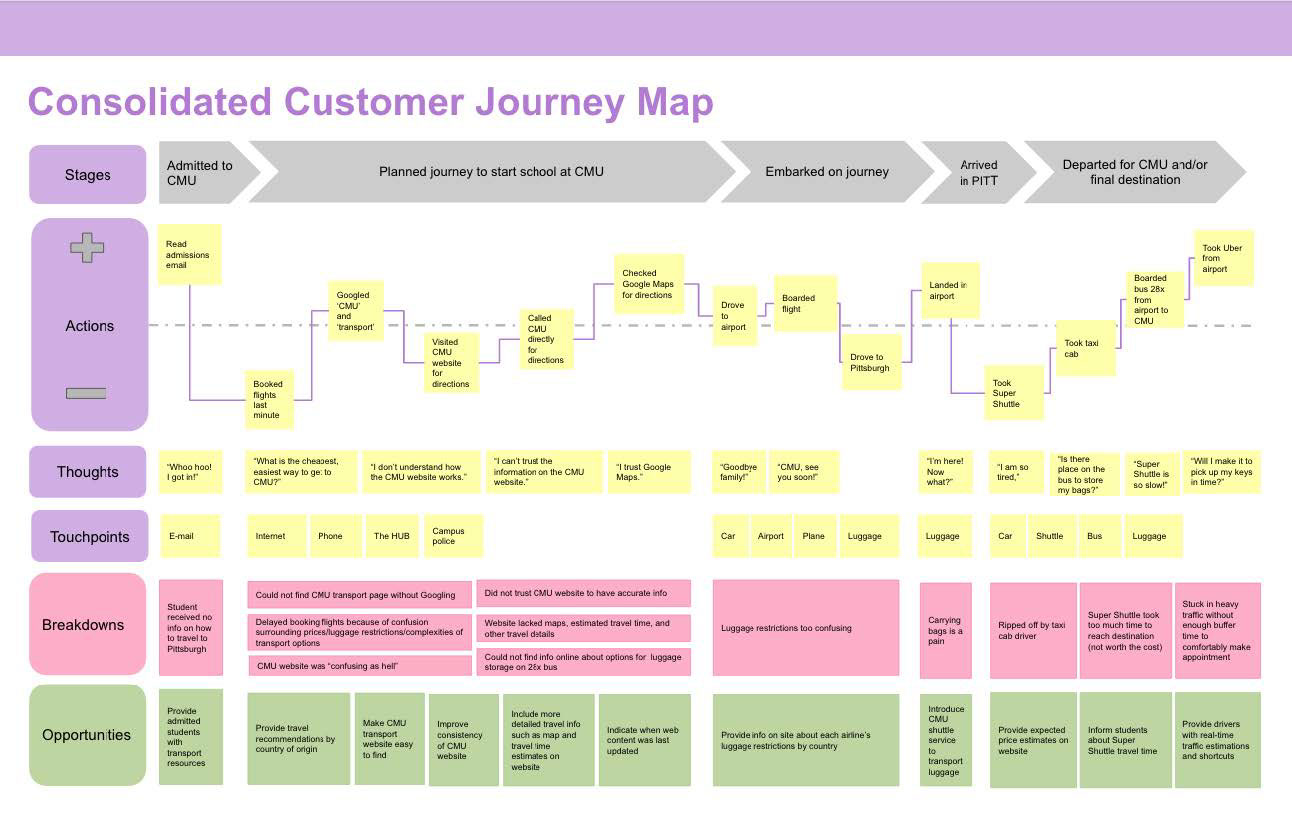 Customer Journey map of the preferred future
After considering the various breakdowns and opportunities that the present situation presented we made another customer journey map of the preferred future that was free of the breakdowns.
Service Scenarios
Using the customer journey map we did some brainstorming and wrote various service scenarios that a user would encounter in the  preferred future.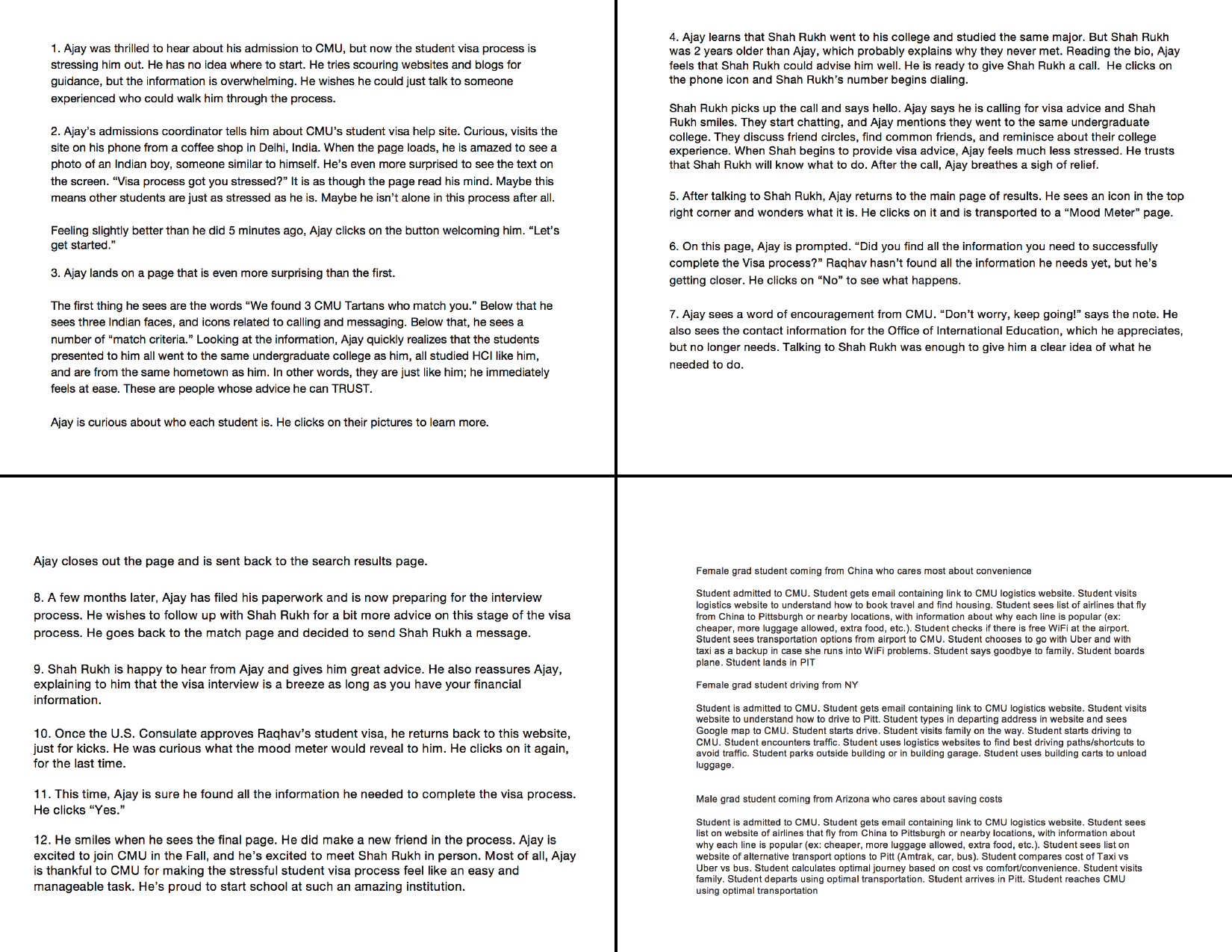 Major challenge and Solution
From the interviews and the journey maps it became clear one of the most significant breakdowns was in the process was that of the entire visa application process.

We initially created a portal which helped the student with everything from visa, flights to road transport in Pittsburgh. After this iteration was presented we got feedback that we should scope down and really solve one problem. Hence, we focussed our attention on the visa process. 
The whole process includes various forms, fees, an I-20 document from the university, passport documentation and an interview and almost negligible guidance from CMU currently. 
We wanted to solve this problem and get the university a little more involved in this process since there are thousands of international students at CMU. The website that we designed helped incoming students connect to current CMU students who were similar to them, there are various filters (location,  college, incoming program of study etc.)the students are provided to find people that can help them. In this way, CMU doesn't have to set up more resources but has created a website that acts as a mentor-mentee connector.
Paper Prototypes
For responsive design, we took the mobile first approach to sketching our very early stage paper prototypes.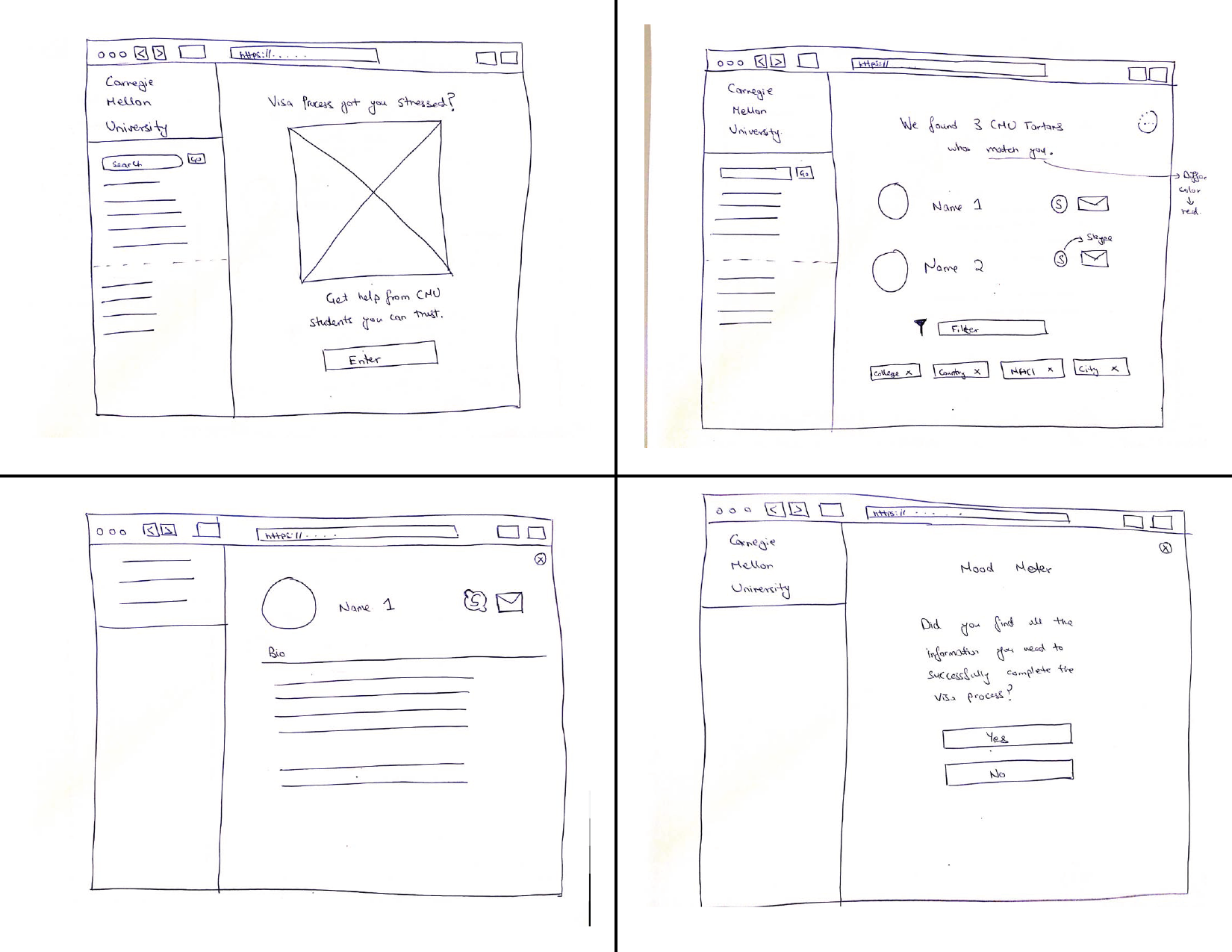 Hi-Fi Prototypes - First Iteration
As stated earlier, we started off by building a solution that provided all the information a student would need to come to CMU in this website. This was later changed to better meet the scope of the project and solve an actual human problem instead of just making high-quality prototypes of not so good solutions.
Hi-Fi Prototypes - Final
We finally focused in on the visa application process and getting the students all the user they need from the best sources possible - current students who just went through that process. Through our interviews, we found most students contacted their friends or college alumni to get their information. For people who did not have that option we created TartanJourney.
Team: Monali Agarwal and Raghav Anand.